Activities
Kids' Apps of the Week – Election Edition: Disney American Presidents and Basher's Presidents
by Jeana Lee Tahnk
---
PBS KIDS' Democracy Project is a great online resource for learning more about this particular election and the personalities of each candidate, but for a more historical deep dive, kids will enjoy learning about the election process and past presidents with these two apps
The Presidential election is right around the corner and hopefully your kids are talking about it in school and learning what it takes for one person to be elected to the highest office in the country.
PBS KIDS' Democracy Project is a great online resource for learning more about this particular election and the personalities of each candidate, but for a more historical deep dive, kids will enjoy learning about the election process and past presidents with these two apps:
Works on: iPad
Cost: $3.99
With a neat interface mimicking an old scrapbook, the Disney American Presidents app offers tons of educational content on American history, profiles of Presidents, fun facts and of course, facts about the 2012 election. Within each spread of the book that covers a particular President, each icon can be tapped to reveal historical tidbits, sound bites and even video clips with information about each President, explained in an easily understandable and entertaining way.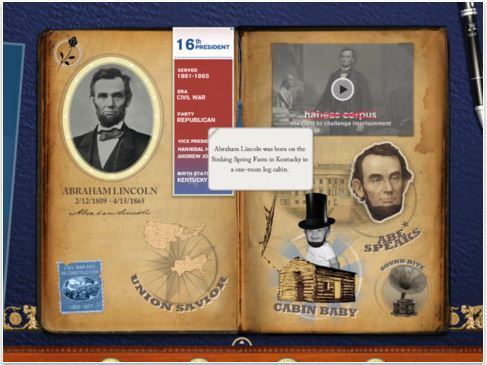 Works on: iOS devices
Cost: $1.99
Aimed for kids ages 7 and up, Basher's Presidents features fun illustrations and lesser-known facts about past leaders. For example, did you know that James Madison was the shortest President, standing at only 5' 4" tall? You can flip through all the Presidents and learn about each one while gleaning information about American history as well. There is also a challenge included in the app which tests your knowledge of the Presidents.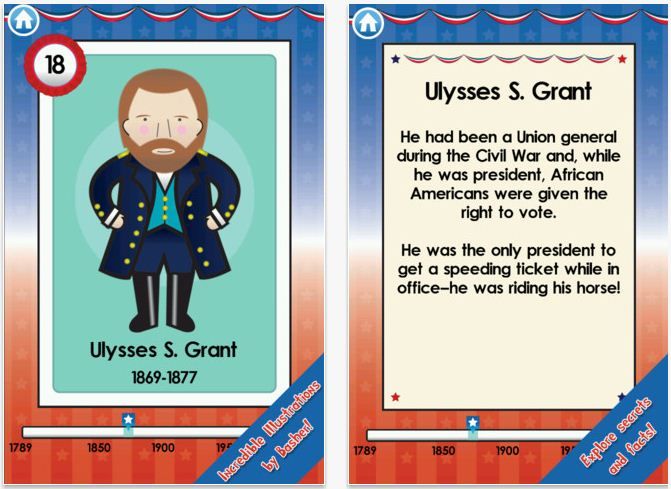 If you have an app that you'd like considered for Screen Play, please contact LetsPlugIn@gmail.com.