Activities
Lytro: The Coolest Camera That Guarantees the Perfect Shot Every Time [GIVEAWAY]
by Jeana Lee Tahnk
---
When you see this picture of the Lytro on the right, a camera is not the first thing that comes to mind. Shaped like an elongated cube, the Lytro camera has created a sensation in the photography industry because it gives you total control of your photographs. [And you can win one of these amazing cameras!]
When you see this picture of the Lytro on the right, a camera is not the first thing that comes to mind. Shaped like an elongated cube, the Lytro camera has created a sensation in the photography industry because it gives you total control of your photographs.
It definitely takes a little while to get used to the Lytro, simply because it's shaped so differently from any kind of camera you have used before. It's almost 4.5" long and it feels solid, yet easy to maneuver with one hand. Looking into it and framing a shot is reminiscent of looking into a telescope with its long body protruding from your grip. Aside from the on/off button and the shutter, all controls are located on the camera's touchscreen.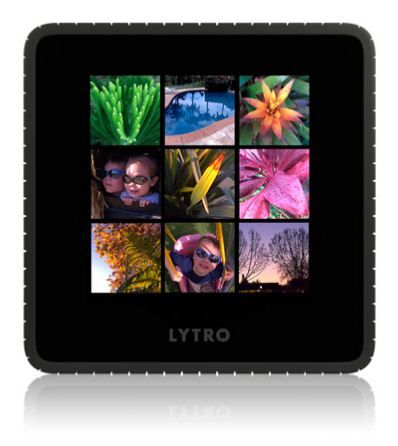 The biggest difference between this and other typical consumer point-and-shoot models on the market is that Lytro is a "light-field camera." Without getting too technical, it means that the camera is able to capture the entire light field, instead of fractions of it. Because of this very cool technology, you are able to re-focus and modify your photos AFTER you have taken them, either directly on the camera or using its desktop software, aptly giving them the Lytro-dubbed term of being "living pictures."
Think about that for a second. How many times have you hastily taken pictures of your kid blowing out her birthday candles, your son's game-winning soccer goal, your baby's first steps, and then have been utterly disappointed to see how blurry the photo has been? With Lytro, there is no more of that post-shot angst. Again, thanks to the light field aspect, the entire image is captured and can be changed and adjusted even if you took the shot last week, last month, last year.
There is a Lytro desktop application that you can download the pictures to which lets you edit, organize and share via email, Facebook and other social networks. In addition, the application will be adding new features such as Perspective Shift and Living Filters on December 4, as free updates. These provide you with even more control over your pictures, letting you do everything from move the perspective of a photo to adding neat filters like Film Noir, Crayon and Pop.
Check out this Perspective Shift Gallery and the Living Filters Gallery on the Lytro website to see examples of these new features. Play around with the Living Picture of the flower above to see how easily you can manipulate, refocus and customize to your heart's content. It's pretty amazing stuff.
One battery charge lasts for about 400 – 500 shots taken and the 8GB model stores 350 photos. The camera isn't cheap at $399, but if you think about the thousands of pictures you will take of your kids, it worth it to guarantee that each one is perfect?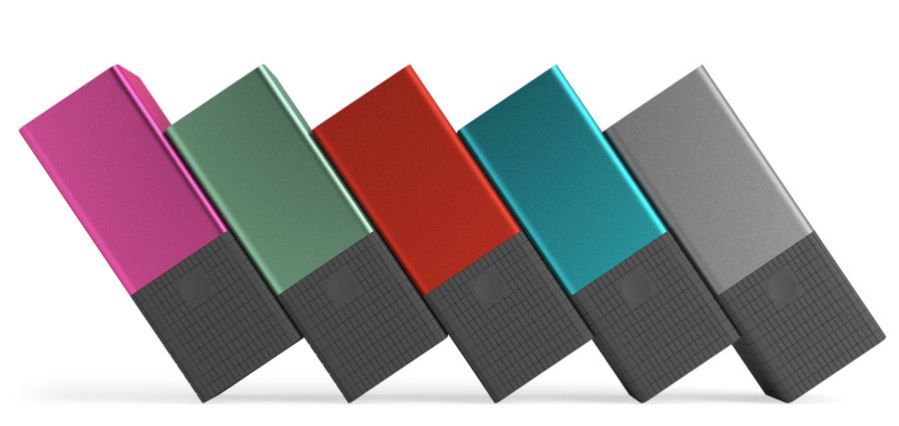 **Just in time for the holidays: One very lucky Screen Play reader will win an 8GB Lytro camera in Moxie Pink (shown above), which is sold exclusively at Target, and valued at $399!
Simply click here to enter for a chance to win.
The giveaway runs from Tuesday, Nov. 27 – Tuesday, Dec. 4. (Read the official rules here)
GOOD LUCK!!