Activities
App Pick of the Week: Puppet Workshop
by Jeana Lee Tahnk
---
A fun and interactive way for kids to make their own creative puppets from socks and gloves.
Puppet Workshop
Works on: iOS
Cost: $1.99 (lite version available as well for free)
Kids of all ages love to engage in imaginative play and turn ordinary objects into things that come to life. Puppet Workshop takes advantage of this impulse by offering kids a fun and interactive way to make their own digital puppets from socks and gloves.
The app offers kids a choice of 20 different socks or gloves to use as their puppet foundation. From there, kids can choose from 150 add-ons to make eyes, noses, hair, arms and anything else they desire. The possibilities are truly endless.
Kids can also customize the puppet's background, or select an image from the iPad's camera roll. Puppets can be named and saved within the app and kids can continue creating their authentic masterpieces. It would be great in a future update to allow these puppets to interact with each other and for their creators to actually play with them. While kids will have a ball making their puppets, they might wonder why they can't play with them afterwards! Hopefully, the app developers are working on that for the next version. In the meantime, happy puppet creating!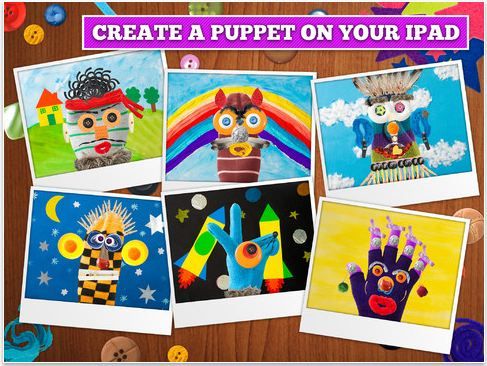 If you have an app that you'd like considered for Screen Play, please contact jeana@jeanatahnk.com.