Activities
Safeguard Your Online Assets with Backblaze [iPad Mini Giveaway!]
by Jeana Lee Tahnk
---
Keep all that precious data on your computer protected with Backblaze – and enter for a chance to win an iPad mini!
We live in such a digitized computer and device-centric world now that most of the important data that surrounds our lives – whether it's bank account information, online photos, videos, documents, and more – are safely housed in our computers and phones. But what would happen if the computer or device were damaged and those crucial assets were lost forever? The effects would be traumatic. I know that if I lost the 2,000+ photos of my kids I have on my phone, I would be devastated.
It's important to take a preventative step to make sure that even in the event of disaster, your information is completely protected and secure and a service called Backblaze can do just that. And the best part is that it's easy. Once you sign up for a subscription and download the Backblaze client to your computer, it does all the safeguarding for you in the background, automatically and without you having to manually do anything.
Anytime you add a new document or photo, Backblaze will store it for you in its secure data centers, so in the event that you lose your computer or it just breaks down, you know that all the information you had on it is still safe. It also compresses the data and works autonomously, so you won't notice any impact on your computer performance. And the best part about the subscription is that the fee covers unlimited data on your computers, which is definitely a nice bonus that you don't see very often, with other companies often limiting data storage for each subscription level.
Backblaze also has a complementary iOS mobile app that lets you access these saved assets from your mobile phone or tablet. The app is free to use for subscribers.
With sheer amount of data that rests on our computers, it's essential that you have a back-up plan for keeping all that information safe. Take the time to install a lifesaver like Backblaze before it's too late.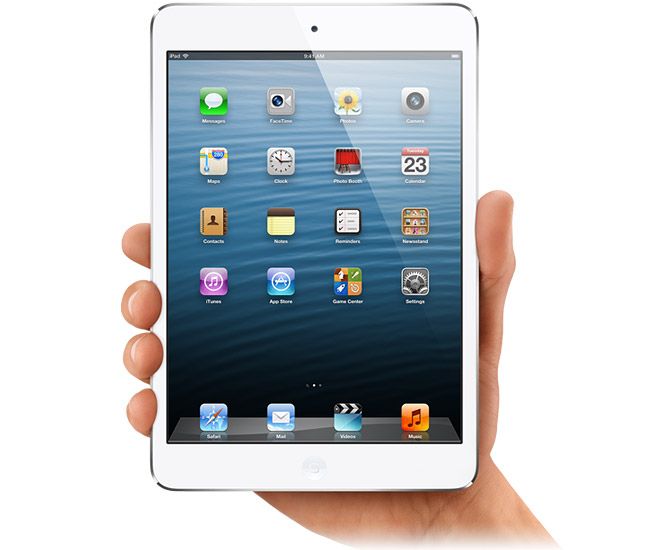 One lucky Screen Play winner will have the opportunity to back up all their data with a free year of Backblaze's service. In addition, Backblaze wants a reader to use its complementary Backblaze mobile app and is also offering a 16 GB iPad mini along with the year of service, a total prize valued at $409!
Simply click here to enter for a chance to win! The giveaway runs from Friday, May 10 – Friday, May 17. (Read the official rules here)
GOOD LUCK!!