Make room on your bookshelf. The top children's books awards were recently announced at the American Library Association's annual midwinter meeting in Philadelphia. The 2014 Association for Library Service to Children (ALSC) Media Awards include the prestigious John Newbery and Randolph Caldecott medals. Winners will now have bronze and silver stickers affixed to their covers, so keep an eye out for them at the library and bookstore.
Newbery Medal Winner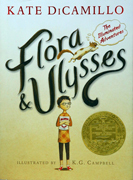 Photo Courtesy of ALA
Kate DiCamillo was awarded the John Newbery Medal for her novel Flora and Ulysses: The Illuminated Adventures (Candlewick Press). Young readers are in for a treat with this charming fantasy about a girl and her superhero squirrel. Flora Belle Buckman, the 10-year-old heroine is a self-proclaimed cynic and has readers on her side immediately when she introduces them to her wacky mother, who writes romance fiction and makes Flora sign a contract promising she will "work to turn her face away from the idiot high jinks of comics and toward the bright light of true literature." The book is filled with many laugh-out-loud moments as well as ones that will, in the words of Flora, make your "heart squinch up." The accolades are piling up for DiCamillo. This is the second Newbery Medal for the author, who won for her 2003 novel The Tale of Despereaux, and she was recently named the National Ambassador for Young People's Literature by the Library of Congress.
Caldecott Medal Winner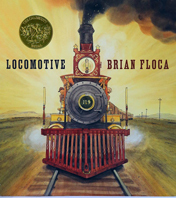 Photo courtesy of ALA
The Randolph Caldecott Medal, which honors illustrators, went to Brian Floca for his picture book Locomotive (Simon & Schuster). Floca says he spent four years researching, writing and illustrating this story of a family's train trip from Omaha to Sacramento in 1869. His process included driving a real steam locomotive, climbing on replicas of trains and endlessly researching the history of the West. Readers will feel like they were on the cross-country trip after looking at the detailed drawings and reading the fascinating factual information about early train travel. Both train enthusiasts and novices will pore over the details.
The following books were also nominated for the awards:
Newbery Honor Books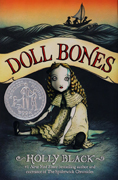 Doll Bones, written by Holly Black (Simon & Schuster), Photo courtesy of ALA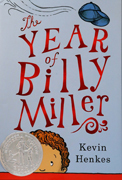 The Year of Billy Miller, written by Kevin Henkes (HarperCollins), Photo courtesy of ALA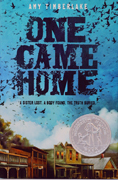 One Came Home, written by Amy Timberlake (Random House), Photo courtesy of ALA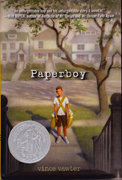 Paperboy, written by Vince Vawter (Random House), Photo courtesy of ALA
Caldecott Honor Books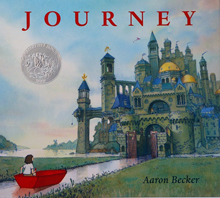 Journey, written and illustrated by Aaron Becker (Candlewick Press), Photo courtesy of ALA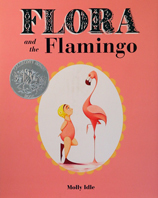 Flora and the Flamingo, written and illustrated by Molly Idle (Chronicle Books), Photo courtesy of ALA
Mr. Wuffles! written and illustrated by David Wiesner (Houghton Mifflin Harcourt), Photo courtesy of ALA