Cost: Free
Works on: iOS
Kids who are learning their ABCs will get a kick out of a great app called Endless Alphabet by Callaway Digital Arts (makers of my daughter's favorite The Monster at the End of this Book app). Using a mix of fun interactive features and adorable monsters, kids will quickly learn their letters, expand their minds, and much more. 
Endless Alphabet features words for every letter of the alphabet, but instead of the typical "A is for apple," "B is for boy" words, Endless Alphabet features words like "artistic," "gargantuan" and "nosey" which will certainly set the stage well for an impressive preschooler vocabulary. 
Plus: Check Out These Alphabet Games
Kids can scroll through all the letters and the images that are represented and hand-pick which letters/words they want to start with. Once a letter is chosen, the word appears as a letter puzzle which kids then have to assemble. The word is also dictated and defined, so kids can really understand what these more sophisticated words mean. 
Endless Alphabet provides kids with an even more engaging experience for them to not only learn their ABCs, but wow people with their 'gargantuan' knowledge of words at the same time.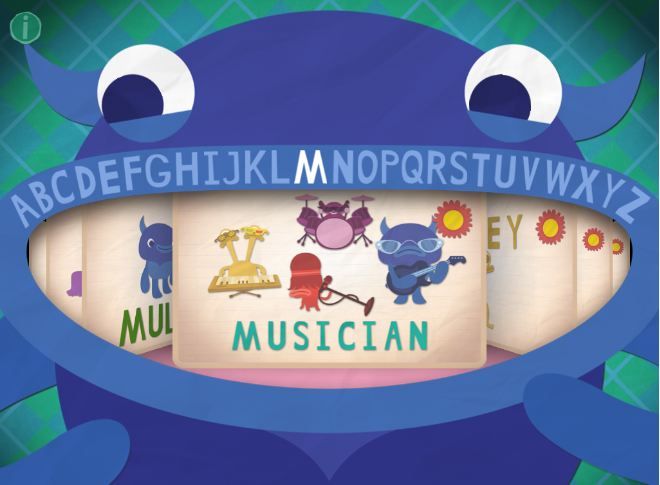 If you have an app that you'd like considered for Screen Play, please contact jeana@jeanatahnk.com.