Works on: iOS, Android, Blackberry devices (also available in the Amazon App Store and Barnes & Noble App Store)
Cost: FREE
For: Families who need to get organized  
In honor of back-to-school and all the parents around the country who are also getting re-accustomed into the routine, the rush and the schedule of back-to-back-to-back activities, this week's app pick is one that helps make everything more manageable. Cozi is a family organization app that helps parents run their households just a little bit more smoothly. 
The main component of the app is the central calendar. Because the app works on so many different platforms, everyone with a mobile device in the family is probably covered and can enter in events, appointments and practices so everyone can see what everyone else is doing. It's also nice that you can access your account and schedule from Cozi.com and make changes from there as well. 
In addition to the calendar, you can also share shopping lists, to do list, even a family journal with family members. If your husband is going to the grocery store, he can see what's on the list and check off what he buys so you don't have to get them the next time. That's just handy. That's of course, assuming your husband 1) does check the list and 2) checks items off. 
When it comes to the busy back-to-school season and managing even busier households, communication is key. Cozi can create a little more organization in your life – don't we all need that?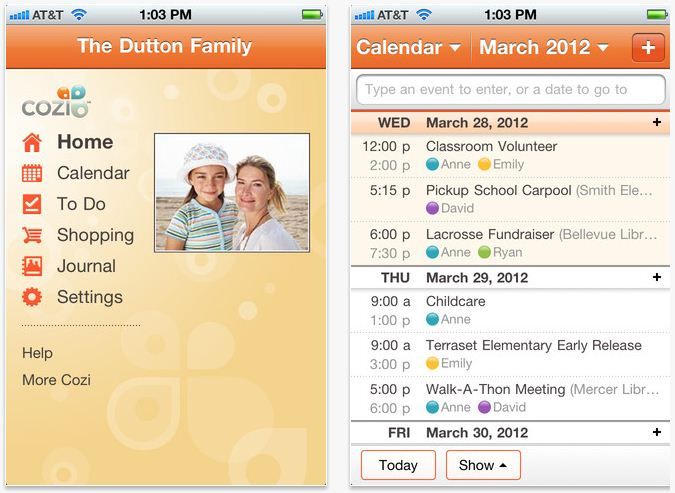 Cozi is available as a free app. An ad-free version with more robust features for meal planning, calendaring and more is available for $4.99/month or $49.99 for the year. The ads are annoying, yes, but not enough for me to want to pay the extra fee.
If you have an app that you'd like considered for Screen Play, please contact LetsPlugIn@gmail.com.