Cost: Free
Works on: iPad
Leo's Pad is a unique mix between a storybook, a cartoon and an activity app that leads preschoolers on adventures following a young Leonardo da Vinci. Leo leads kids into his world and engages them through storytelling and interactive activities that both entertain and educate. 
The first "appisode" is a story about Leo's friend Gally (Galileo Galilei) and his birthday party. App users help Leo prepare for the big event with activities like making a birthday card, weighing down the catapult to help him fly there and identifying letters among stars. There is a defined curriculum behind the app that manifests itself through a mix of physics, art, math, logic, letters and more in a way that preschoolers can easily understand. 
The app was designed by Kidaptive Inc. and a smart team of Stanford University education experts and award-winning animators, which is clearly evident in how the app is laid out and simply how it looks. The graphics are stunning and there is such a diverse range of activities that kids can engage with beyond simply matching ABCs and 123s. Told in a fun storybook format, kids feel like they're part of Leo's journey because he enlists their help every step of the way. 
Leo's Pad Appisode 1 is a must-have for parents seeking a beautiful educationally and entertaining app that their kids will enjoy learning from. The historical references will only be appreciated by parents, but Appisode 2 features not only Leo and Gally again, but none other than a young Marie Curie as well.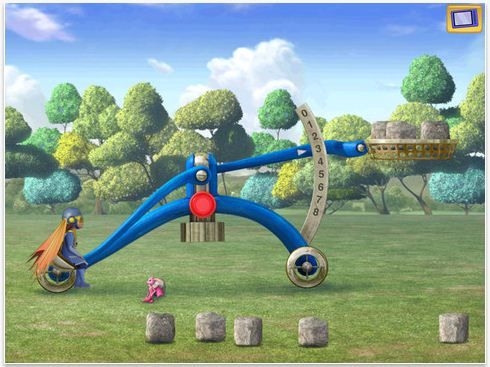 Leo's Pad Appisode 1 is available for free from iTunes. Leo's Pad Appisode 2 is available for $1.99. 
If you have an app that you'd like considered for Screen Play, please contact jeana@jeanatahnk.com.