Works on: iOS
Cost: $0.99
Picking a name for a baby-to-be can be a daunting and exhilarating process – after all, you're selecting a moniker that has to endure for an entire lifetime. For something this long-lasting, one would hope that a lot of thought is put into it. Do you go traditional? Modern? Do you go with a family name? Or how about a celebrity name?
For a better handle on the baby-naming process and to see if you envision your baby as a Claude or Carlton, Laila or Leucothea (yes, a real suggestion), check out the Baby Names 2012 app. Yes, there are many free apps out there that offer baby name suggestions, but for a task that carries this much weight, $0.99 is a small price to pay.
For starters, this app offers more than 100,000 baby names to choose from and provides hundreds of lists that you can scour through for suggestions. The lists cover everything imaginable from the standard "Most Popular by Year" and "Most Popular by State," to the completely random "Heisman-Trophy Winner Names" and "Nobel-Prize Winner Names."
For more targeted searching, you can also look for names by letter and origin or just hit "Surprise Me!" for different suggestions. Any you consider can be tagged as a "Favorite" for future deliberation. When it comes to naming your baby, you need to explore all the options out there and this app will certainly give you a big jump start.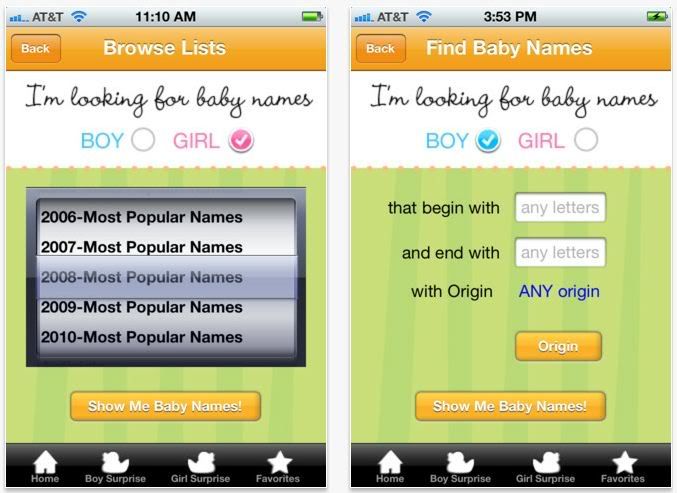 If you have an app that you'd like considered for Screen Play, please contact LetsPlugIn@gmail.com.