Works on: iPhone, iPod Touch and iPad
Cost: $1.99
For: Anyone who packs a lunch and anyone who eats a packed lunch
Summer seems like a distant memory, doesn't it? Ah, the glory of the warm sun, the long days, the beach and…not having to pack lunches. If you have found yourself sleepily packing lunches at midnight, or worse yet, throwing things together minutes before the bus pulls up to the house, you'll love the lunch-packing organization that LaLa Lunchbox provides.   
LaLa Lunchbox engages kids in the lunch-making process by giving them a range of choices that they can select from using little photos for the four different lunchbox categories – fruit, veggie, protein and snack. Within each category, there are items you'd expect to see like PB&J and ham sandwiches and a couple other unexpected options like black beans or hummus (and yes, of course, goldfish crackers are included under the snack category). It would be nice in future versions to see even more creative choices to inspire the lunch packers, as well as bigger photos of the items for kids who can't yet read the descriptions. 
Parents can create different profiles for all the lunch-toting kids in the household and even map out lunches for weeks and months to come. One of the most helpful features is that after all the lunches have been "packed" in the app, it compiles everything needed into a handy grocery list. 
Kids handcraft their own lunches and by having a say, will hopefully be more likely to eat everything they choose. And if you're really impressed with a combo that you and your child have created, you can share the knowledge on your social networks to inspire others to get packing with LaLa Lunchbox.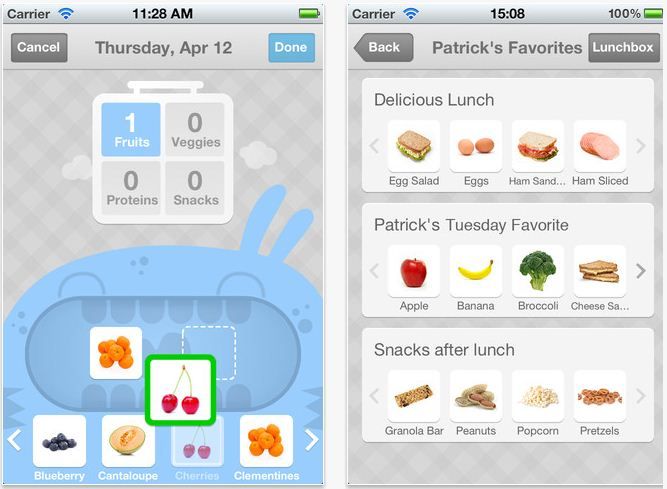 If you have an app that you'd like considered for Screen Play, please contact LetsPlugIn@gmail.com.