Works on: iPhone, iPod Touch and iPad
Cost: FREE
For: Parents who want to save money!
Have there been times when you've stood at the register at a store, and suddenly remembered you had a 25% off coupon sitting at home on your desk? Dang it! Not taking advantage of saving money is always frustrating. And if this happens more frequently than not, the SnipSnap Coupon App is one you're going to want on your phone. 
SnipSnap takes the place of those bulky coupon holders or envelopes you keep in your purse and stores all your coupons in one place. What's cool about it is that you can take a photo of any printed coupon directly from the app and it will automatically convert it into a digitized version that can be scanned from any register. 
If you don't have printed coupons at home, you can search the "Discover" feature to find coupons that other SnipSnap users have uploaded or check out featured retailers' savings. Just scrolling through this section, I found coupons for Whole Foods, Petco, Kohl's, Rite-Aid, Banana Republic and more. When you find a really great deal, you can share it with you friends via Twitter, Facebook or email. 
What makes the app even more helpful is that when you turn on its location notification, SnipSnap will deliver a push notification when you enter a store that you have coupons to and remind you that you have savings stored. An app that reminds you to save money and then actually does save? Sounds good to me.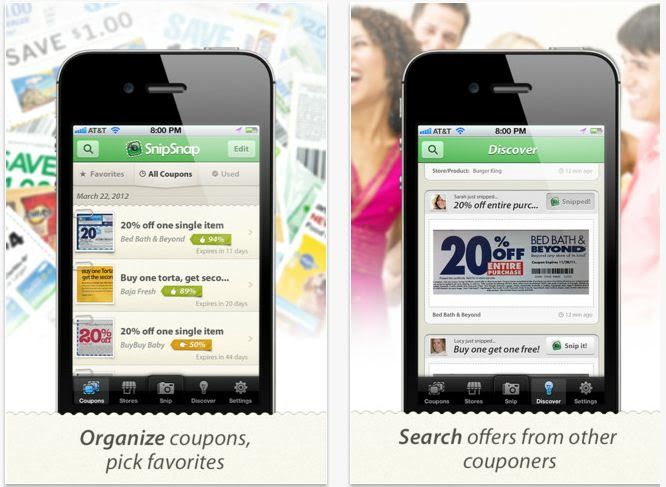 Here's a video of the SnipSnap Coupon App in action at popular retailers:
If you have an app that you'd like considered for Screen Play, please contact LetsPlugIn@gmail.com.