Works on: iPhone and iPad  
Cost: $1.99
For: Pre-K and Kindergartners learning to read
Early readers who are getting a sense for letters and sight words benefit from encouragement and repetition. Word Wall HD provides both and is a great educational app that would be a good complement any reading activities in school. 
There are a variety of exercises and instruction included in the app, such as letter identification and sounding out letters; using sight words in sentences; and completing words using certain letters to help kids get a better feel for how letters sound when they are put together. Each letter shown also comes with audio for its phonetic pronunciation, as well as a visual of an object that starts with that letter. 
Word Wall also comes with interactive games, like memory, dragging and dropping three or four letters to complete a word, and a puzzle game where kids have to put letter puzzle pieces together. Some of the games may be advanced for pre-k kids who are just learning their letters, but the app offers a nice breadth of activities for kids who are on different ranges of the reading/letter learning spectrum. 
The graphics, while not very sophisticated, are cute, and little app users will respond well to the encouraging kids' voices that are prompting them along.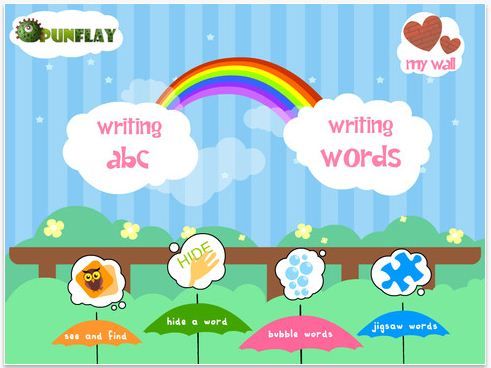 If you have an app that you'd like considered for Screen Play, please contact jeana@jeanatahnk.com.