There is a flu epidemic sweeping the nation, the worst that this country has seen in years. While these apps and online resources can't prevent you from contracting the virus (wash those hands!), they can make you more aware of outbreaks in your area, and for one of the apps below, help your kids get over their fear of needles.
Help: My Friend Gave Me The Flu
Cost: FREE
Works on: Facebook 
If you're miserable and looking to blame someone for it, Help: My Friend Gave Me The Flu app might be a good place to start. While by no means scientific, this Facebook app scours your feed for status updates about being sick and connects them to people in your circle, providing you with a list of people who may have given you the flu. It also highlights their names in bright red and "Quarantines" them, giving you your prime suspects.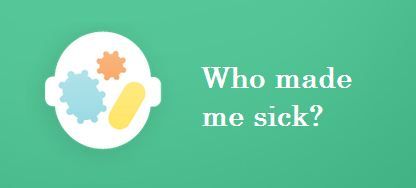 Overcome Fear of Needles with Pablo the Puffer Fish
Cost: FREE
Works on: iOS 
No kid likes getting shots. No adults do either for that matter. But some kids find it downright traumatic to get those vaccinations. Pablo the Puffer Fish might be able to help, just a tiny bit. This cute interactive story takes kids on an adventure of Pablo, a puffer fish who is afraid of his own needles. Pablo uses his own needles to protect his friends, which helps him get over his anxiety. In addition to the story, there are puzzles and games to help kids realize that needles are there to protect, not just prick.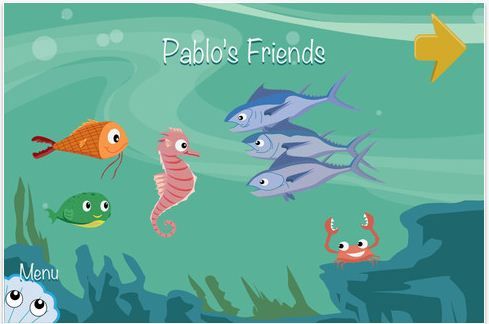 Cost: Free
Works on: Any Web browser 
Yes, there is indeed a flu tracker that lets you see exactly how the flu is trending across the country and world. And it is indeed trending. You can search by country, city and state to see the level of flu outbreak, whether it's "intense," "moderate" or "mild."
Cost: FREE
Works on: iOS and Android 
If you're interested in tracking more than just the flu, this app is a scary, yet informative resource on health and virus issues in your area.  Whether it's novovirus, swine flu or something else, the map indicates areas of the country that have been affected by illness and disease. It also features a news feed from around the country of recent outbreaks. You can also set an alert to inform you when illnesses are occurring in your area.
If you have an app that you'd like considered for Screen Play, please contact jeana@jeanatahnk.com.