It's a brand new year and the motivation around keeping those resolutions is still pretty strong. But as the long winter months wane, it can be hard to stick with whatever goals you have set for yourself. Keeping small, achievable goals is the name of the game for long-term success. 
These apps can help you stay focused and keep that resolve strong through the entire year, not just through January.  
Everest – Live Your Dream & Achieve Your Personal Best
Works on: iOS  
Cost: FREE 
Whether you want to travel the world or exercise three times a week, Everest helps you map out how to achieve your goals, big and small. The app helps you take steps to help achieve each goal, and emphasizes focusing on just a few at a time so that you can actually make progress in achieving them. The layout is very clean and simple and can be personalized to add photos, notes and more. There's also a social aspect where you can also see what others Everest users are working on and you can share which of your own goals you want to make public.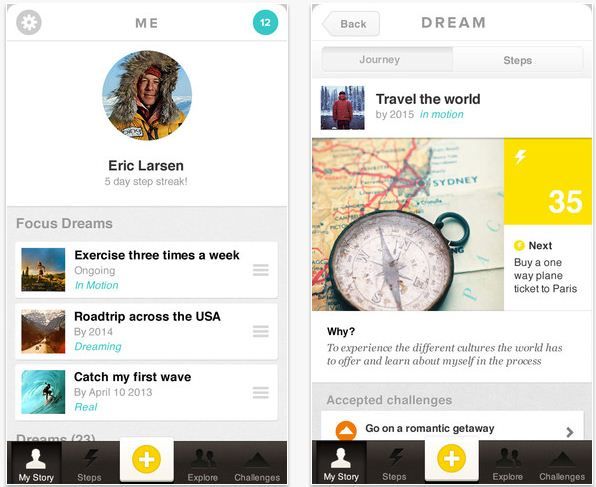 Works on: iOS  
Cost: FREE 
For more easily achievable daily habits to improve health and overall wellbeing, Healthy Habits is a great free app. If you want to lose weight, walk more, drink more water or simply just have a goal of flossing every day, you can set it as a habit you'd like to achieve and track your progress. There are tons of predetermined habits that might give you ideas as to how else you want to better yourself as well.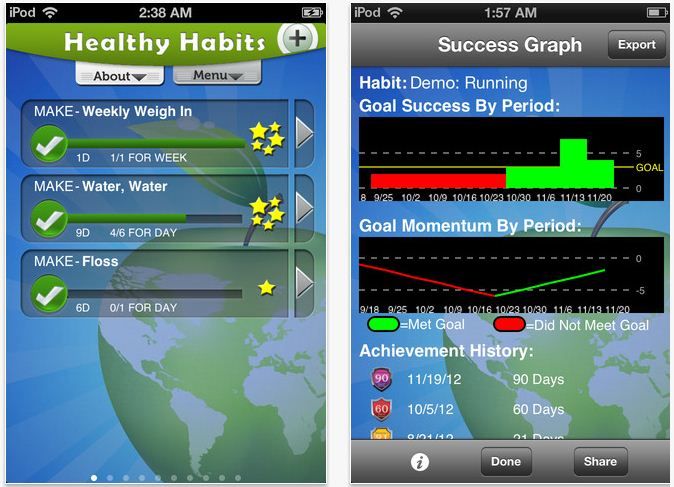 Works on: iOS
Cost: $0.99 
Adults aren't the only ones who might have resolutions – kids, too! Using visual cues like green smiley faces or flags, you can work with your kids on achieving goals they set for themselves as well. Whether it's watching less TV, cleaning their rooms or whatever else, kids can also work towards self-improvement – and hopefully help out around the house while they're at it!  
If you have an app that you'd like considered for Screen Play, please contact jeana@jeanatahnk.com.