Works on: iPad
Cost: $2.99 (there is also a FREE version with limited food choices)
For: Parents who want their kids to learn more about nutrition, and kids who want to see food getting smashed!
Kids love playing with their food, there's no doubt about that. Playing on a plate is one thing – wait until they see their favorites getting smashed in between two metal plates with grease, oil, jelly, cheese and whatever else oozing out and dripping down. Yes, it's as messy as its sounds, but joyfully fun as well. 
Smash Your Food is an app that intends to teach kids about nutrition, but does so in a highly creative way. Kids choose from a variety of foods (pizza, burgers, fries, doughnuts, soda and much more) and try to guess the amount of sugar, salt and oil in each. As their guesses are tallied, the metal plate comes down and vice grips the food while kids will likely squeal delightfully as they watch things explode, squish, glop…you get the gist. The visual, along with the real sounds the smashing of foods makes, is hilarious.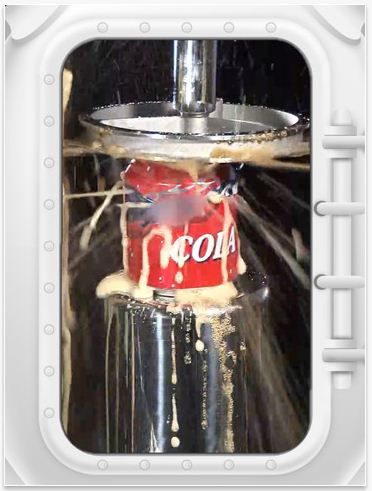 This app was also a winner in Michelle Obama's competition seeking "Apps for Healthy Kids." If you want a taste of the smashing first, check out the app's free version that contains five foods.   
Take a peek at the app in action here:
If you have an app that you'd like considered for Screen Play, please contact LetsPlugIn@gmail.com.