Yesterday, I profiled Portable North Pole, a website that allows you to create personalized video messages to your kids from Santa himself. Today, the Santa sites continue with two others that let you catch Santa in the act in your own house. 
Capture the Magic and I Caught Santa will put anyone's Santa doubts to rest when they see him in your own house! Simply upload a photo to your PC of anywhere in your house – your mantle, tree, living room – and select from a variety of Santa poses that you think fit best. You drop your selected Santa pose into your photo and then have many editing options to make it look as realistic as possible. 
The sites offer similar features, but a few differences to note: Capture the Magic offers a wider variety of Santa poses and is priced at three photos for $9.95, while I Caught Santa gives you one photo for $9.99. I Caught Santa is also available as a free iTunes app that lets you do much of the same from your iPhone as you can from the website. 
Both provide you with a high-res downloadable JPEG that you can share among your social networks, email or print to prove on Dec. 26th that Santa really did make a visit.
Capture the Magic
I Caught Santa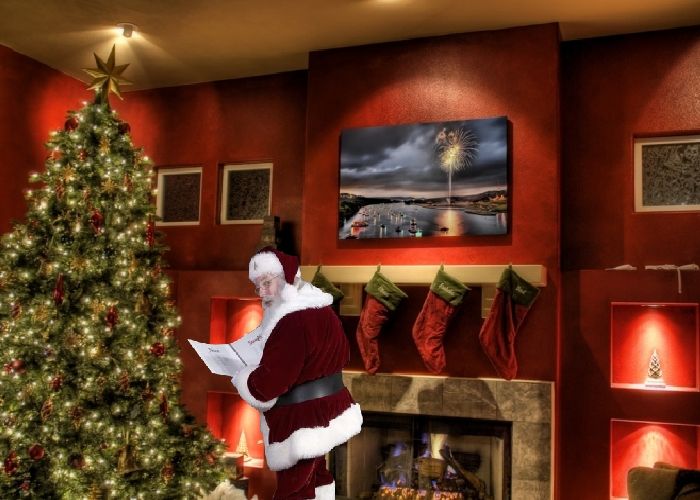 If you have a question for Screen Play or would like to submit a product for consideration, please contact LetsPlugIn@gmail.com.