Unbelievably, Thanksgiving 2011 has come and gone and with December just around the corner (tomorrow!), all attention is turning to Christmas. While the elves are busy making presents and parents are gearing up for yet another Christmas, there are lots of ways that kids can also participate in the merriment of the month (as if they need any more reasons to get excited for Christmas!). 
In addition to Christmas decorating, advent calendars and starting the official Christmas countdown, here are a handful of fun holiday websites, activities and games that will get your kids (even more) in the holiday spirit:
North Pole is an online destination that provides kids with everything from games to holiday recipes. One of the site's biggest draws is its "Elf Pal Academy" section that offers games, puzzles, mazes and riddles for kids to play. There are simple games for younger kids to play (like decorating a virtual tree), as well as more advanced games (math flashcards) for older kids.
Last year, rather than sending out traditional holiday cards, I inserted every member of my family into a hilarious JibJab disco dancing e-card. It was a huge hit with my kids and everyone we sent it to. This year, your kids can make themselves into dancing elves with a JibJab/OfficeMax creation called Elf Yourself. Simply upload a photo (up to five) and create a band of funny dancing elves and be prepared to press "Play" over and over again.  
The BBC website for kids offers a variety of seasonal games that center around many of its main broadcasting programs, like Bob the Builder, the Teletubbies and CBeebies (a popular kids' show in Britain). There are activities like tree decorating, sledding, snow racing and being Santa's little helper. Lots of fun games for kids in preschool through kindergarten.
This is a unique site that lets kids take a more artistic approach to Christmas with paper cutouts that they can use to create elf balls, Christmas cards, notes to Santa, table place cards and more. The site provides cutout templates for each design and parents can help their kids fold, cut and write their Christmas creations.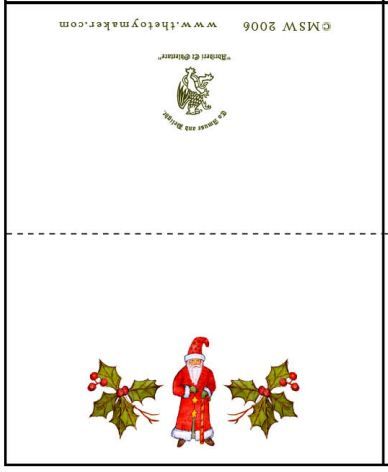 For the many kids out there who LOVE puzzles, TheKidzPage offers a slew of holiday-themed jigsaw puzzles online. Depending on level of puzzle mastery, kids can select 6, 12, 25 or 40 piece puzzles of everything Christmas-related like Rudolf, snowmen, Santa Claus and holiday lights.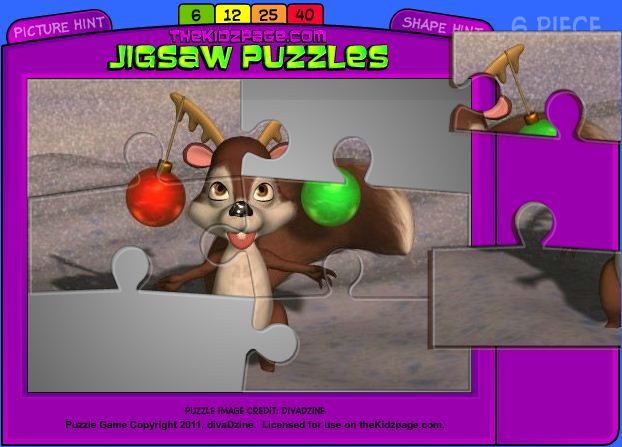 This is a cute little game that lets kids practice their reading while they help build their own snowman. While reading along with the story, kids can pick a hat, scarf, set of eyes, nose and more to create the perfect snowman. When he is complete, there is a special snowmen song to help celebrate.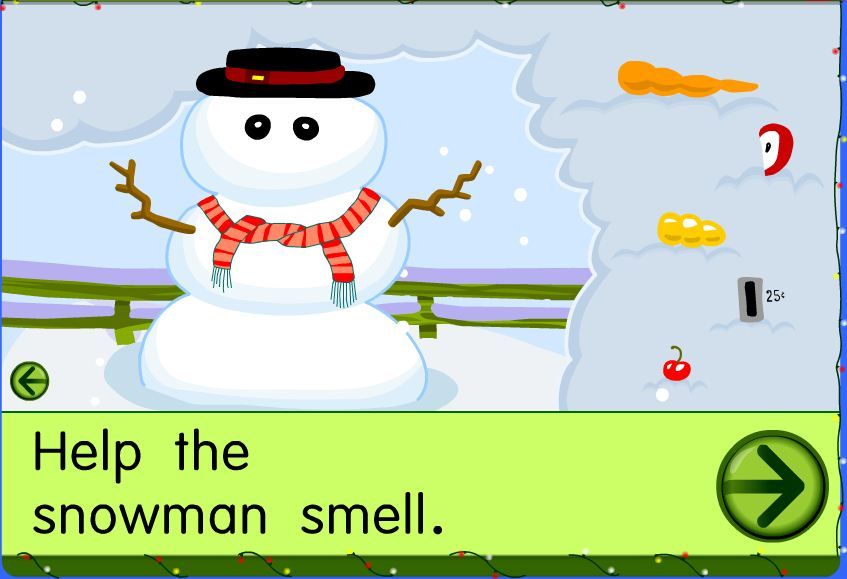 If you have a question for Screen Play or would like to submit a product for consideration, please contact LetsPlugIn@gmail.com.