There are many cases out there aimed to protect your valuable iPhone from scratches, drop and dings, but it's unlikely that you've seen one that is as wacky (and creepy) as this Dokkiri Hand Case. Fashioned as a kid's hand, this silicone case from Japan is just plain bizarre. 
The description says you can "hold hands with your iPhone" or can "give you company" if you are feeling really lonely. In addition to coming in kid's hand size, it also comes in a 'Lady's Hand' version, which is a little bit bigger.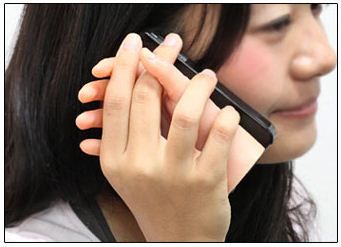 It sells from a Japanese accessory site for $64 and will be available in September. Pre-orders are being taken now. 
The Dokkiri Hand case gives a whole new meaning to 'talk to the hand.' 
Would you ever use a case this crazy?
via Dangerous Minds