If your little girl loves Belle, Ariel, Cinderella, Aurora, Rapunzel, Snow White or Tiana, a new technology available at Disneyworld in Orlando, FL will turn them into a princess figurine. D-Tech Me, an imaging technology at the theme park will scan the faces of girls and use these computer images for processing onto the face of a figurine of their choosing.
According to the blog announcing D-Tech Me on the Disney site, the process takes approximately 10 minutes and girls' faces are scanned using multiple cameras and different angles. The end result will be the little girl's likeness that is created onto a 7-inch keepsake. Here's what an example Rapunzel doll looks like: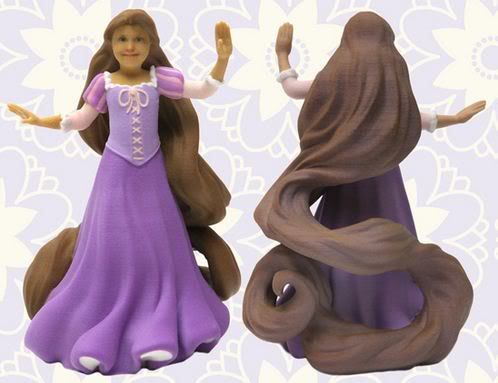 D-Tech Me is available for girls aged 3-12 and costs $99 (plus $15 for shipping and handling). The figurines take approximately 5-6 weeks to create and send out, according to the blog. 
People on the Disney blog seem to be very excited about the launch of this technology, judging by the comments, but are equally disappointed that there is an age limit. Seems there are many "princesses at heart" out there who wish the technology was available to people of all ages. If you were visiting Disneyworld, would you get this for your daughter?
h/t Huffington Post
If you have a question for Screen Play or would like to submit a product for consideration, please contact LetsPlugIn@gmail.com.