With the introduction of the iPad into households all across the world, family game night takes on a whole new meaning. If you're into looking beyond traditional board games, a new category of gaming is here.
"Appcessories," or products that help merge the virtual and physical worlds, is a growing trend among toy manufacturers and we've only just scratched the surface of what's to come. 
Last year, I highlighted two great 'virtual' board games – the GameChanger Game Board for iPad and Yoomi Duo. Both use the iPad as the central component of the gaming experience. 
Discovery Bay Games, the makers of the Yoomi Duo, also brings another interactive board game to the fray with Duo Pop. Similar to the other games, Duo Pop uses the iPad as the central command station. Kids will be excited to play a board game on your iPad, but what will bring them even more excitement are the "poppers" or handy buzzers they use to ring in their answers – yes, just like Jeopardy. I was uncertain at how responsive the poppers would be and was pleasantly surprised at how quickly they were recognized by the controller. 
You simply download any of the free apps associated with the game to begin play. Discovery Bay Games has partnered with recognizable gaming brands to provide Pop game choices such as: 
Highlights Hidden Pictures Countdown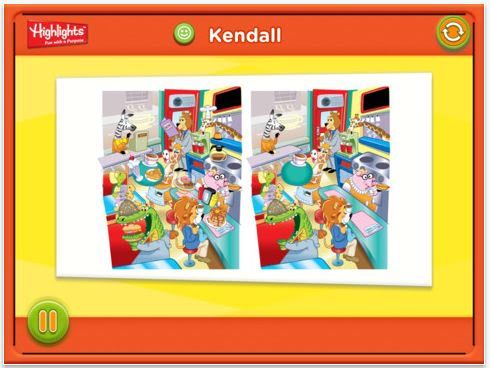 As well as:
Saturday Night Live – The Game
Being quickest to buzz in half the fun of the game, but the interactive graphics, especially in the familiar Highlights apps will leave kids, well, buzzing with excitement. And it's not just kids who'll get a real kick out of Duo Pop. Get a group of adults together with the poppers and some Saturday Night Live trivia to bring game night to a whole new level. 
Duo Pop sells for $31 at amazon.com. All Duo-compatible apps can be found on iTunes.
If you have a question for Screen Play or would like to submit a product for consideration, please contact LetsPlugIn@gmail.com.