What do you get the family member who is part tech geek and part foodie – the one who loves to look up recipes on the iPad, share them via social networks and search Pinterest for tantalizing pictures of new dishes to try out? 
If this sounds like someone you are desperate to find a cool gift for, take a look at the following ideas for techie foodies.
If your gift recipient is always relying on the iPad for new recipes, the Belkin Chef Stand is a great addition to the countertop. It props the device up for easy viewing and the included stylus ensures that the béchamel sauce stays off the screen. ($35 at amazon)
To protect your iPad from flying flour and splattering oil, these disposable Chef Sleeves are handy. Made from 100% recyclable plastic, these covers simply enclose the device in a sealed bag and still allow the chef to use the touchscreen without interruption. ($19.99 for a box of 25, also available for iPhone and Kindle Fire)
For a more permanent tablet solution, the Belkin Kitchen Mount is a good option. It attaches to the underside of cabinets using a simple clamp and drops down to accommodate iPads. Since there is no hardware involved in attaching it, the chef can move it from cabinet to cabinet until the perfect viewing and cooking angle has been achieved. ($49.99)
How about a fun food-inspired cover for the iPad to constantly remind the chef of her favorite food? Zazzle literally has thousands of food-themed covers to choose from, everything from scones to steak to sushi. (Price for this case is $49.99)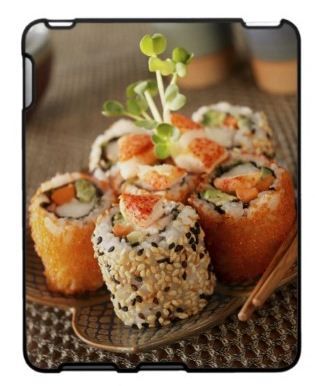 This small countertop device is a virtual cookbook that houses thousands of recipes, accessible with a few taps. Using a Wi-Fi connection, this gadget syncs any recipes you've gathered from your KeyIngredient.com account and enables you to browse through your favorites and thousands. It's kitchen-safe with a shatterproof touchscreen as well. ($199.99)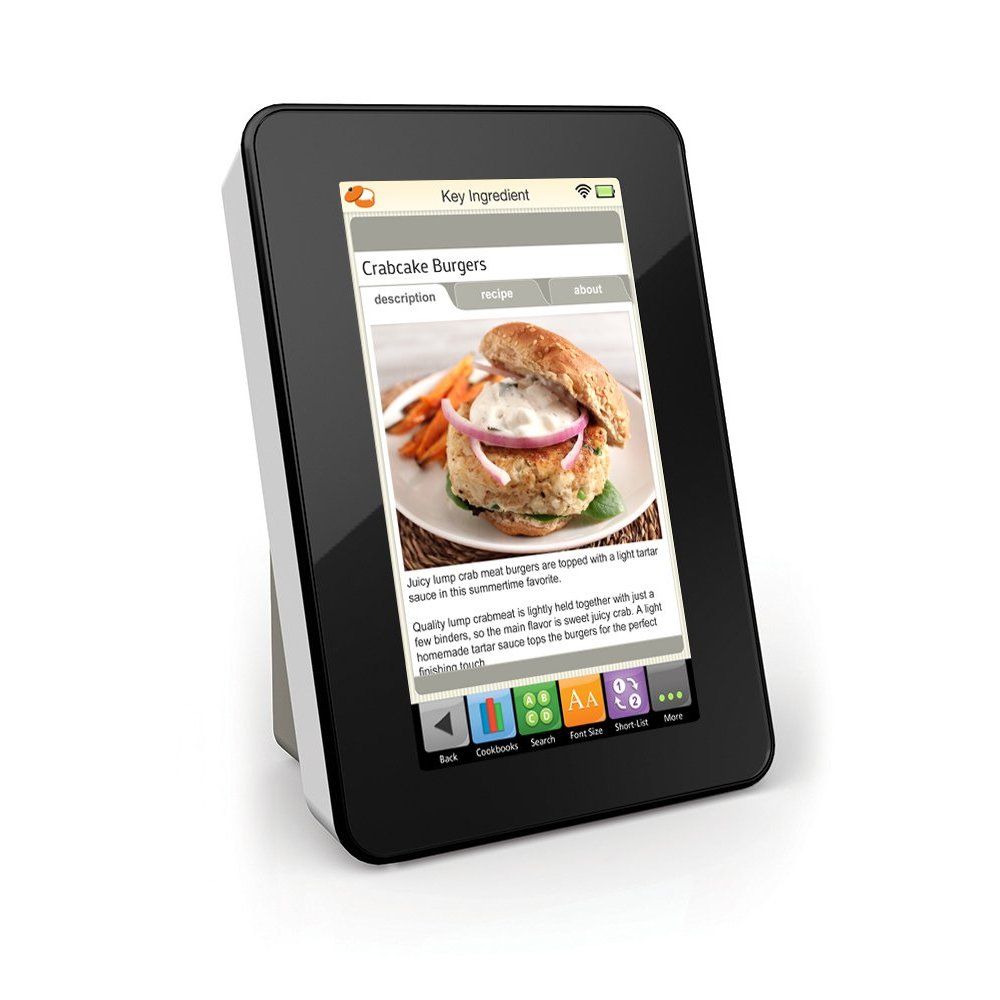 It might seem like a frivolous kitchen gadget, but in reality, this digital measuring cup is a welcome addition to any chef's arsenal of tools. It's much more accurate than non-digital measuring cups because it measures by weight and not volume. A great gadget for bakers, too. ($26.99 at amazon)
There's a reason this is a repeat gift idea from my recent 'Gift Ideas for Techie Dads' feature. It's simply a great cooking device that will help anyone who uses the grill regularly. Measuring meat temperatures and keeping timers for when meat is ready, the iGrill is a nice kitchen companion for the grilling chef.
A faucet accessory doesn't seem like the most compelling gift idea, but for a foodie, a hands-free kitchen faucet may just be the perfect idea. For chefs who quite often have their hands dirty, being able to wash them without dirtying the handle makes it easier for them to get back to their culinary masterpiece. ($49.99 on amazon)
Sure it's an app that costs $49.99, but The Professional Chef is THE ultimate cooking app that's comes directly from the Culinary Institute of America and provides the most in-depth cooking instruction and mouth-watering recipes to the iPad. With more than 850 recipes and 100 actual video instruction clips, this is almost like having a professional chef as a personal teacher. ($49.99 on iTunes)
Check out my Holiday Gift Ideas for Techie Dads (and Dudes) for more suggestions!
If you have a question for Screen Play or would like to submit a product for consideration, please contact LetsPlugIn@gmail.com.