Christmas is a mere week away, but it's not too late to still get some awesome gifts for the gamers in your life. A lot of big retailing sites like Amazon are still guaranteeing delivery by Christmas Eve. Granted, you may have to pay a bit extra for it, but at least you'll still have that great gift to put under the tree. 
For kid (or big kid) gamers, check out these awesome gadgets and gizmos that will be sure to improve anyone's game. And remember, for any appcessories that are played directly on the iPad, adhere a screen protector like the Zagg InvisibleShield first! (Which you should be doing anyway, if kids are using your device.)
Younger kids will enjoy the arcade experience on the smaller screen with iPieces Air Hockey. Used on an iPad, this Air Hockey game lets kids play one-on-one on the "icy" surface of your device for fast goal scoring. Additional games like Fishing and Snakes and Ladders are available as well. ($11.99 at amazon)
This gadget will put you directly in the driver's seat. Housing an iPhone, the AppDrive appcessory lets you slip into racing mode. With a quick download of an off-roading app, gamers will love steering and driving from the comforts of their couch. ($18.99 at amazon)
Gamers who have come to love the antics in games like Cut the Rope and Angry Birds will love Mattel's line of gaming accessories for the iPad. These little characters physically sit on the iPad and are used to score points, or in the case of Angry Birds, catapult into some pigs. ($3.99 on amazon)
iCade is a clever accessory that instantly turns your iPad into a mini arcade system, complete with the joystick, plastic buttons and retro design. The games that sync to the iCade come in the Atari's Greatest Hits app for iPad. The app itself is free to download, but all the games (18 in total) can either be purchased separately in $0.99 game packs or altogether for $14.99. ($74.99 at amazon)
For a smaller arcade-like experience for the iPhone or iPod Touch, the iCade Mobile is another option to consider. The device slides into the iCade and can instantly turn into a handheld gaming device using Bluetooth technology. ($54.95 at amazon)
If you play a lot of games with an on-screen joystick, you may prefer an actual joystick you can attach to your iPad screen. Fling gives you more control over your gaming movements and is a fun accessory for those busy fingers. ($19.95 for a single pack)
Android users don't have to be left out of this mobile gaming experience. The MOGA Mobile Gaming System offers similar button functionality and gaming fun for Bluetooth-enabled Android phones and tablets. ($49.99)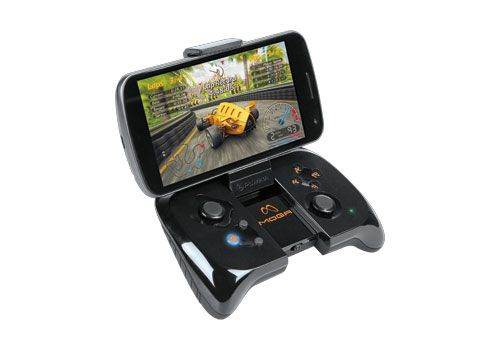 Relive the good 'ol days at the arcade with this pinball simulator. The Duo Pinball lets you slide an iPad right in and instantly start playing those old fashioned pinball games. The device comes with five games that you can instantly start bouncing that little metal ball around. ($71.99 at amazon)
For Nintendo devotees, Wii U is another fantastic gaming addition that adds a new dimension to the Wii experience.  The GamePad controller lets you play in a variety of different ways, from interacting with your TV, to playing with the console as a handheld device. The high-definition graphics and great game selection makes it a fun addition to any gamer's arsenal. (Basic set is $299.99)
A step up from the former PSP, the Vita is reminiscent of a big smartphone, with a large 5-inch screen and bright touchscreen display. The PlayStation Vita definitely takes gaming to the next level but due to the Internet connectivity, the access to social networks (Twitter, Facebook, etc.) and the range of mature content both with games and multimedia. This high tech gadget is definitely meant for serious gamers and is a gaming investment. ($249 at amazon)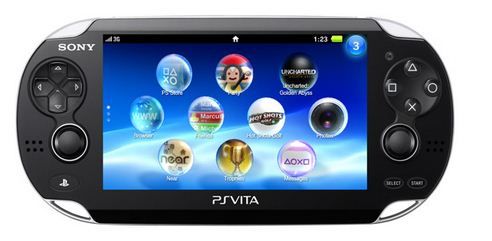 Check out Holiday Tech Gift Ideas for Techie Dads (and Dudes) for more suggestions!
Check out Holiday Tech Gift Ideas for Foodies for more suggestions!
If you have a question for Screen Play or would like to submit a product for consideration, please contact LetsPlugIn@gmail.com.