If you consider everywhere a cell phone goes, you probably don't want to think about the kinds of germs and bacteria that are hiding on it. There was a recent study finding really nasty contamination on a majority of cell phones, including E. coli. As if that weren't bad enough, it has been reported that cell phones carry 18 times more bacteria than toilet handles in public bathrooms. Yuck!
But when you consider everywhere a phone goes – your purse, on the bathroom counter, on the subway – you may want to consider giving it a little clean down before it rests comfortably against your cheek or is used as a teething device for your toddler.
These fun and fashionable microfiber cloths are great for stashing in your purse or diaper bag for a quick wipe down. Covered with an antimicrobial coating, the Toddy Smart Cloths clean and polish your device and gets rid of all the smudges your toddlers leave behind. There are lots of cute designs to choose from and they're machine washable. ($9.99 each)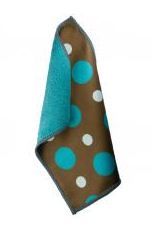 There are baby wipes, Clorox wipes…and now, Wireless Wipes. These wipes are meant for cell phones, gadgets, laptops and any other device that you'd like to clean. They are non-corrosive and non-streaking, and best of all, come in fancy scents like Green Tea Cucumber, Rosemary Peppermint and Pomegranate Citrus. ($2.95 for a pack of 10 wipes) https://www.wirelesswipes.com/shop
If you want more permanent protection for your device, consider a line of anti-bacterial gadget cases from Bacterminator. These cases are made using "advanced nanotechnology" and are coated with a material called OxiTitan, an antimicrobial that doesn't contain any chemicals or toxins, which means they are completely safe for kids and pets. (Cases available for iPhone, iPad, Blackberry and Droid, prices vary)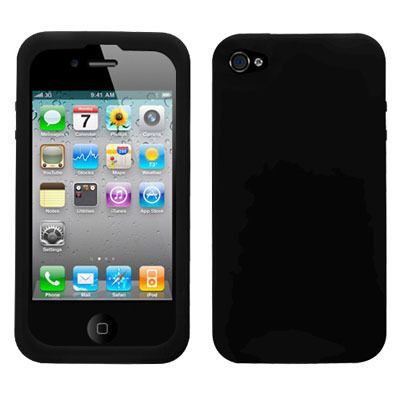 Violight UV Cell Phone Sanitizer
The Violight Sanitizer uses UV light to eliminate 99 percent of the germs and bacteria found on your devices. Simply place your phone in the battery-operated unit, switch it on and the soft glow of the UV light will indicate that your device is getting sanitized. It also comes with a little basket for sanitizing smaller items like MP3 players and headphones. ($29.51 from amazon)
If you have a question for Screen Play or would like to submit a product for consideration, please contact LetsPlugIn@gmail.com.