Our kids are 'going digital' at earlier ages than ever before. It has been well-documented that technology usage among kids is happening essentially from birth and only increases with each year that kids increase their tech-savvy and adeptness at using these engaging devices. 
Earlier this year, Nielsen found that 70 percent of kids aged 12 and under with tablets in their households used them regularly.  MDG Advertising recently pulled together a great infographic that supports this figure and demonstrates how the iPad in particular has been adopted and embraced wholeheartedly by kids.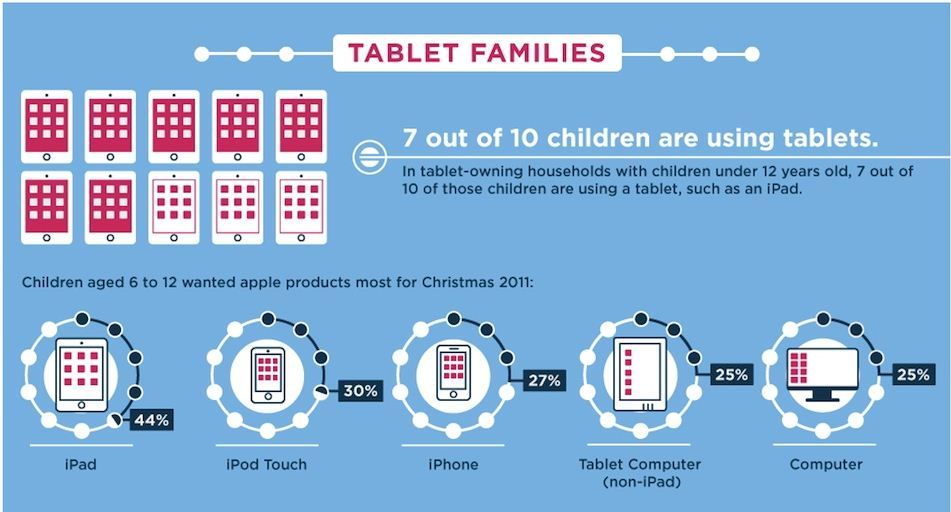 It goes without saying that kids are drawn to these devices for their sheer entertainment and media consumption purposes. That aside, Apple leads the pack when it comes creating future generations of Apple loyalists with its cornucopia of educational app offerings, iTunes U, iTextbooks and anything else a young student may need in his/her pursuit of higher learning. And early exposure may indeed help a child's integration into the school system. According to the information below, frequent usage of an educational app helped increase the vocabularies of 27 percent of kindergartners and 17 percent of three-year-olds. The iPad has already had a significant impact on special needs education as well.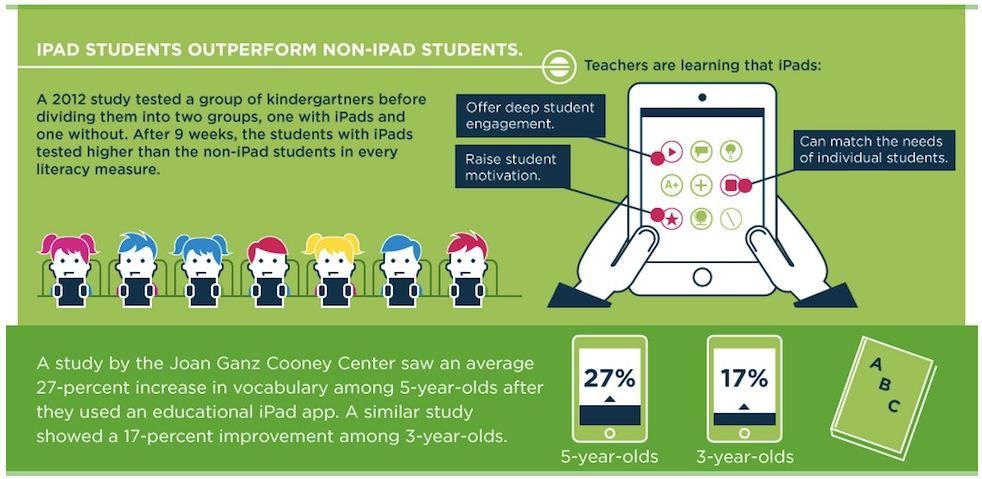 That doesn't mean you should plop your kid down in front of an iPad for hours and expect him or her to instantly start speaking in French and discussing ancient philosophers. But with the rate of tech adoption among kids, there's no doubt that technology is here to stay. 
For more interesting information about tablet usage among kids, check out the infographic in its entirety at the MDG Advertising blog.
via Mashable
If you have a question for Screen Play or would like to submit a product for consideration, please contact LetsPlugIn@gmail.com.