Works on: iPhone, iPod Touch and iPad
Cost: FREE
For: July 4th revelers!  
In the spirit of today's holiday, I wanted to feature another great fireworks app. Like last year's 4th of July app pick (iLoveFireworks), Fireworks Arcade is a fun way to get your fireworks fill in today. 
You can use the touchscreen to create your own dazzling show with brilliant lights and the familiar "pops" of fireworks, or you can watch one that's created for you, you can even shake the device to get a grand finale. There are built-in games like one called Zen Warrior which lets you drag fireworks across the screen while trying to split "bombs" that appear on screen, like Fruit Ninja. 
The one detractor of the app is the ads that are displayed at the bottom of the screen, but ignoring that, the fun graphics and interactive way to build shows and visual effects is something that kids of all ages will have fun with. Especially on July 4th!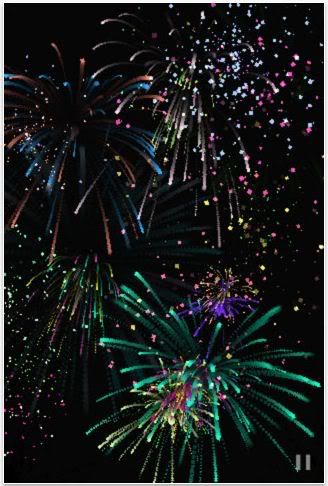 If you have an app that you'd like considered for Screen Play, please contact LetsPlugIn@gmail.com.