Works on: iOS devices
Cost: $1.99
For: Curious preschoolers  
Future scientists and curious little minds will have fun playing with GazziliScience, an app for preschoolers to explore elementary science concepts. As another addition to the Gazziliworld offering of educational apps, this one opens kids up to the fascinating world of science with colorful backdrops, cute characters and educational lessons.   
Kids can choose from six different scenarios that explore concepts like watering plants to help them grow, which things sink or float and what happens when heat from the sun warms up a pond. There is an encouraging and informative voice that walks kids through what they're seeing in each scene and asks them to engage along the way with things like, "tap the sun to see what happens," and "touch the stem to watch it grow." 
Each of the six scenes provides a holistic view of everything that is happening and describes how there are many factors that contribute to plants growing, clouds moving and more. In addition to all the learning, each completed adds a piece to the Gazzili Fun Page which kids can enjoy when they've completed all the activities.   
GazziliScience is a great educational app for young kids who enjoy exploring and learning more about the world around them, future scientists or not.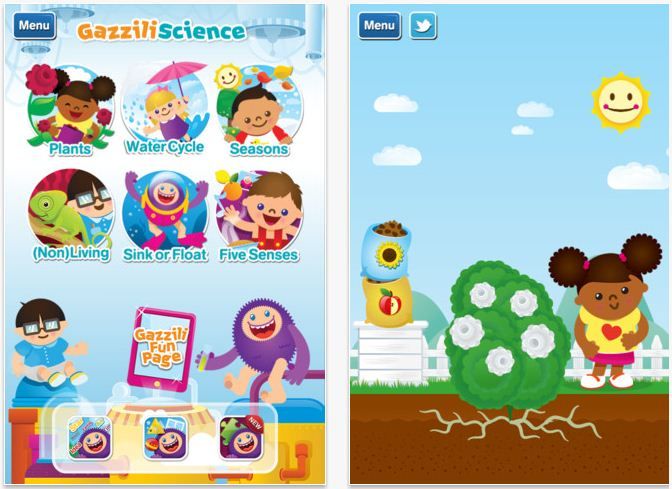 GazziliScience is available for $1.99 from iTunes.
If you have an app that you'd like considered for Screen Play, please contact LetsPlugIn@gmail.com.