Works on: iPad
Cost: Free to download and comes with one book; additional books are per subscription
For: Kids ages 3-9  
"Butterfly in the sky, I can go twice as high..." 
Oh, how I loved Reading Rainbow as a kid. Getting the great book reviews, watching kids talk about books…it's one of those shows that many of us remember from our childhoods. Even though it is no longer on the air, parents can introduce their kids to the concept behind the show through the very newly launched Reading Rainbow iPad app.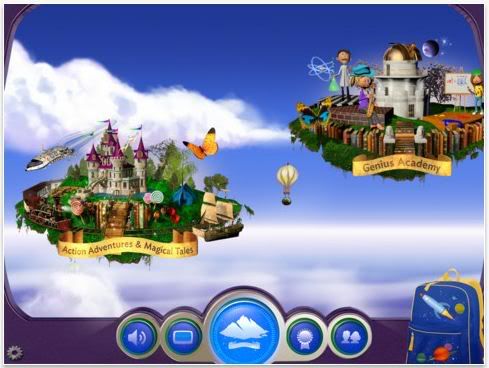 The beautifully designed interface takes kids on a reading adventure to different "islands" with varying themes. Each theme offers a compilation of books around that topic like animals, friends, family and more. There are currently 150 interactive books included in the app, along with video "field trips," activities and games. 
Part of what made the show so great was the warmth and encouragement of its host, LeVar Burton. Luckily, the next generation of readers will get the same experience from the app because he makes frequent appearances throughout as a guide on these video field trips. And while access to the books is part of the subscription fee, users can view the videos for free just by downloading the app.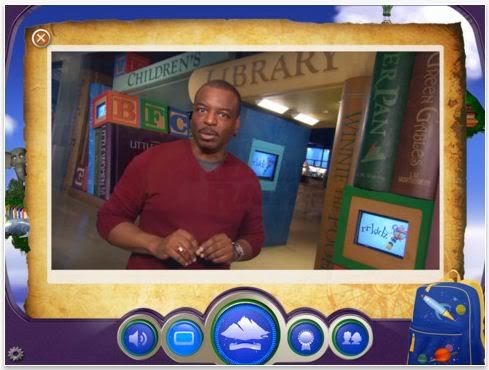 There is a rewards sticker system included in the app to motivate kids to continue reading. Parents will also appreciate the Parent Dashboard which gives them insight into their child's interaction with the app and how he/she is progressing. (The Dashboard seems to be experiencing some glitches at the moment, so I didn't get a chance to see that feature of the app.) 
I had the pleasure of meeting Mr. Burton at a recent technology conference where he talked about the upcoming launch of the app. The passion he exuded back on PBS for getting kids more involved in reading hasn't wavered at all. He is simply transferring his passion of getting kids to read to a new platform that he knows will resonate with today's digital kids. And while some may balk at the cost of the app's subscription, can you really put a price on cultivating a kid's love of reading?   
The Reading Rainbow app is free to download on iTunes and comes with one book. Additional books can be accessed via subscription; $9.99/month or $29.99 for six months recurring.
If you have an app that you'd like considered for Screen Play, please contact LetsPlugIn@gmail.com.