Works on: iPhone, iPod Touch and iPad
Cost: $1.99
For: Kids who love to ride those rails  
Every kid goes through a train-loving, choo-choo tooting stage at some point in their young lives. Some never grow out of it. For any little tot who dreams of steam engines, passenger cars and railway adventures, Toca Boca's newest Toca Train app will be a surefire hit.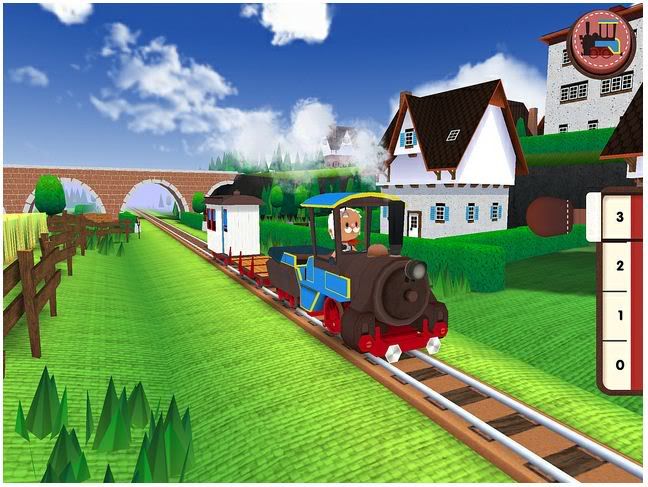 The geniuses at Toca Boca have created what will most certainly be another top-seller with its latest virtual train ride app. Launching today, Toca Train takes kids directly to the rails and lets them be the engineers of a steam engine. The child helps the train make the chug-chugging sounds, blow its whistle and even move a lever to adjust the speed. Moreover, kids can drop off and pick up passengers, load and unload cargo, all the while enjoying the scenic ride. There's nothing complicated in the app which makes it easy for even the smallest train engineers to delight in playing on the rails. 
One of the many things I appreciate about Toca Boca apps is that kids can play with them however they choose to. There are no wrongs, no rights, just play and imagination. Given the fact that all of Toca Boca apps have previously been chosen as Screen Play picks of the week, they've clearly got the formula down pat for creating brilliant apps for kids:    
Take a peek at Toca Train: 
(Full disclosure: These apps were developed by Toca Boca, a division of our parent company Bonnier in Sweden.)  
If you have an app that you'd like considered for Screen Play, please contact LetsPlugIn@gmail.com.