Works on: iPhone, iPod Touch and iPad
Cost: $0.99  
For: Kids ages 4+ (adults, too!)
Kids who are learning their letters or who are mastering the art of writing will enjoy practicing their craft with Alphabuild – a fun app that takes place in a letter factory. It is the job of the player to build the alphabet, one letter at a time, using the letter parts that roll by on the conveyor belt. 
There are three levels to this game, the first geared towards younger kids with its slower pace and lack of penalties. Levels two and three are progressively quicker, also presenting obstacles that the letter builder must dodge. There are opportunities in the challenging levels to earn gold stars and points, as well. The app presents a colorful backdrop with fun sound effects, keeping kids (and adults) engaged as they work hard at becoming champion letter builders.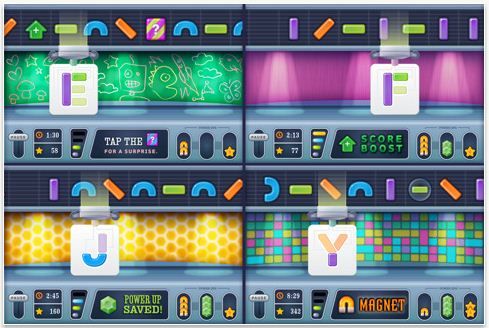 If you have an app that you'd like considered for Screen Play, please contact LetsPlugIn@gmail.com.