Works on: iOS and Android devices
Cost: FREE  
For: Parents traveling with babies  
Traveling with a baby requires a lot of organization, gear and luggage. There's baby's bottles, diapers, extra clothes, burp cloths, toys, teethers, snacks…you know how it is. With Baby Pack & Go, you have ready-made checklists at your fingertips and keeps you organized so that in the frenzy of packing, you won't forget baby's favorite stuffed animal. You know, the one she needs to go to sleep. 
The app also comes with a built-in "reminders" feature, so you can log tasks and get alerts on your phone (great for if you need to give your baby medicine at a certain time). You can share lists between your devices and also email them freely to anyone you desire. This app takes some of the stress out of preparing for a trip with a baby, and helps make sure you bring everything you need to keep her happy.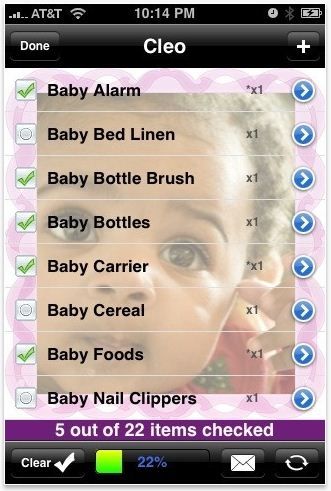 If you have an app that you'd like considered for Screen Play, please contact LetsPlugIn@gmail.com.