Works on: iPad
Cost: $1.99 
For: Future animators of the world (or any kid who likes cartoons)
There are plenty of apps that play cartoons and let kids watch animated videos, but not many that actually let your kids create them. Toontastic is a wonderful way for your kids to flex their imagination muscles and create their very own animated classics. The app provides a variety of templates and scenes – everything from a pirate ship to a faraway galaxy – and kids add characters to create their storyline. 
Kids who are older and have more autonomy with the app can actually draw their own scenes and characters if they want to move beyond the supplied imagery. What's very cool is that kids can then add their own voices to the cartoons and save their creations to share online via ToonTube, Toontastic's "Global Storytelling Network." 
Who knows, you could have the next Walt Disney in your house.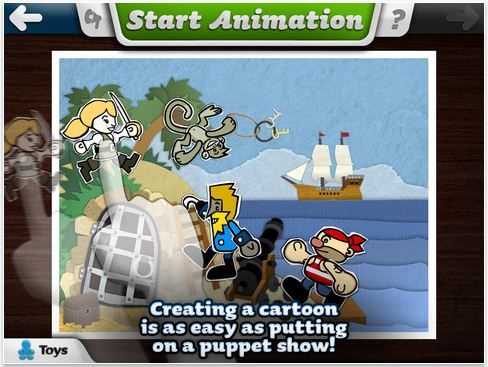 If you have an app that you'd like considered for Screen Play, please contact LetsPlugIn@gmail.com.