If you have the energy to hit the stores on Friday - or in many cases this year, Thursday night - you want to be prepared with the best apps to get you in and out of the stores (or websites) with the biggest savings possible. There are so many incredible sales to take advantage of, but wading through the circulars at the store is not a good strategy, especially since supplies are limited for a lot of these deals and steals. Be ready to face the crowds with these great apps for Black Friday, Cyber Monday and the rest of the holiday shopping season. 

Local Sales, Black Friday Deals & Holiday Shopping
Cost: FREE 
Despite the long name, this app is a great one for scouring the local deals and sales in your area. You simply type in your zip code and it automatically pulls up all the great savings to be had in your own area.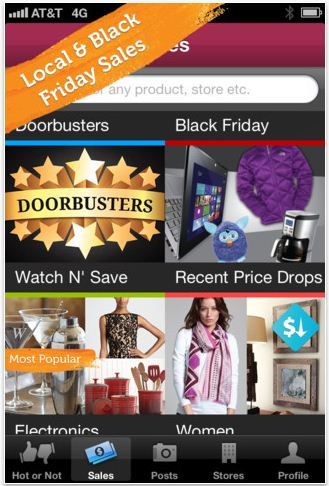 Black Friday Survival Guide
Cost: FREE
A survival guide is the perfect term for what you need on this crazy shopping day. This app lets you preview store circulars and ads, search for deals by category and even create shopping lists so you know exactly what to look for.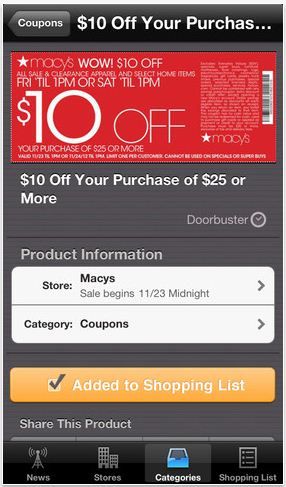 Amazon Price Check
Cost: FREE 
When you're standing in front of that big ticket item and aren't really sure if what you're seeing is a good deal, use the Amazon Price Check app to see what this megasite is selling it for. The app can scan the barcode, take a photo or even listen to you say the product name to pull it up. 
TGI Cyber Monday
Cost: FREE 
Cyber Monday has become just as big, if not, bigger than Black Friday. With thousands of deals to be had online, this Cyber Monday-specific app is a great way to keep track of all the steals and deals on the Internet. 
Shopkick
Cost: FREE 
Wouldn't it be great to get rewarded for all this shopping you're doing? Shopkick is a free app that gives you rewards (or "kicks") for shopping in their stores, even for walking in! Major stores like Target, Old Navy, Toys 'R Us, Best Buy and more are all part of Shopkick's rewards system. You get kicks for visiting stores and even more kicks for making purchases. The kicks can be redeemed for prizes like store credit, iTunes gift cards, movie tickets and more.
If you have an app that you'd like considered for Screen Play, please contact LetsPlugIn@gmail.com.