As if your iPad wasn't appealing enough to your toddler, there's a whole new slew of products geared towards iOS devices that make them even more grab-worthy for your tech-savvy tots (hint: think plush and interactive). 
This market for plush appcessories is taking off and more products on the market are being geared towards kids – who marketers hope will beg their iPad-toting parents to buy them. Most recently, I covered the HappiTaps iPhone case by Infantino that holds your iPhone and turns it into a cute little interactive bear. 
Now we venture to the depths of the arctic with the plush abominable creatures called YetYet (for iPad) and YetX (for iPhone) from Totoya Creatures. These devices cases are mere fuzzy shells for your devices, but what makes them come to life is the complementary Totoya Creatures iOS app that gives them even more personality.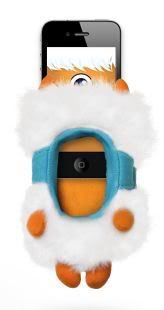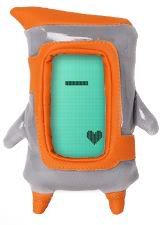 With odd alien-like sounds and interactions, the YetYet and YetX (or Robotto and RobX) turn into other worldy creatures to interact with. There's also a speaker that kids can talk into and the app will repeat everything it says in a synthesized voice (and we know how much kids love that kind of feature). 
Not sure if you'd give your kid something that would make them want your iPad even more, but at least they'll be protected with these plush appcessories surrounding them. 
Pricing for the Totoya Creatures is $49.90 for the iPhone cases and $79.90 for the iPad versions. The iOS app is available for free from iTunes.
If you have a question for Screen Play or would like to submit a product for consideration, please contact LetsPlugIn@gmail.com.