With young kids in the house, I'm a huge proponent of anything that serves to protect my very expensive devices from very spill-prone, drop-prone, smudge-prone little hands. I have relied heavily on my LifeProof iPhone case all summer and have basked in the confidence that if my iPhone drops in the sand, pool, salt water, tub of sunscreen, whatever, it is completely protected. 
I'm excited that my iPad will also be enjoying the same level of protection now that the LifeProof iPad nüüd case is available. Similar to the iPhone case, this LifeProof case for iPad protects from water (submergible to six feet!), sand, snow, dirt, shock and little kids.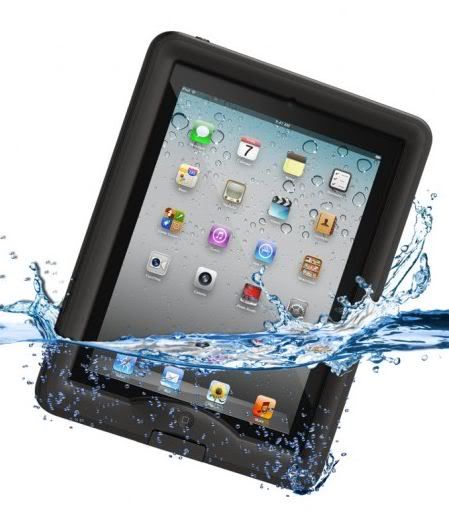 The nüüd case is slim and fits snugly around the iPad, with a "naked" screen that doesn't at all impact the clarity or touchability of the iPad's surface. Or the sound quality, for that matter. I noticed a slight dampening of sound with the iPhone case, but none with the new iPad case. 
LifeProof is working on some fun accessories like a hand strap and shoulder strap that will let you fling your iPad around just like a toddler does, but without any worry that it will be damaged. With such an expensive device, it's worth the extra investment to make it almost-everything-proof.   
The nüüd case is available from Best Buy or from Lifeproof.com for $149.99. A case and cover combo sells for $159.99.
If you have a question for Screen Play or would like to submit a product for consideration, please contactLetsPlugIn@gmail.com.